Cheslyn Hay Heating & Plumbing Services
Gas and Plumbing Services In Cheslyn Hay, Staffordshire
At RL Heating and Plumbing Ltd our fully qualified team of engineers can help with all of your gas fired appliances from installing gas fire places and cookers to safety checks and servicing, we're happy to help no matter the job.
Plumbing and Gas Works based in Cheslyn Hay, Staffordshire.
At RL Heating & Plumbing Ltd, we provide a comprehensive range of plumbing and gas services so that we can ensure we meet the needs and requirements of our customers. So whether you need help in the form of a minor plumbing repair such as fixing a leaking tap, or need help with a much larger project such as a full central heating system installation, we're confident we'll be able to help.
RL Heating and Plumbing Ltd provide fully qualified plumbers, gas engineers, plumbers and electricians in Cheslyn Hay and around the surrounding Staffordshire area. We are accredited Worcester Bosch installers, Gas Safe registered and members of other recognised trade associations
Please feel free to take a look a selection of our services below.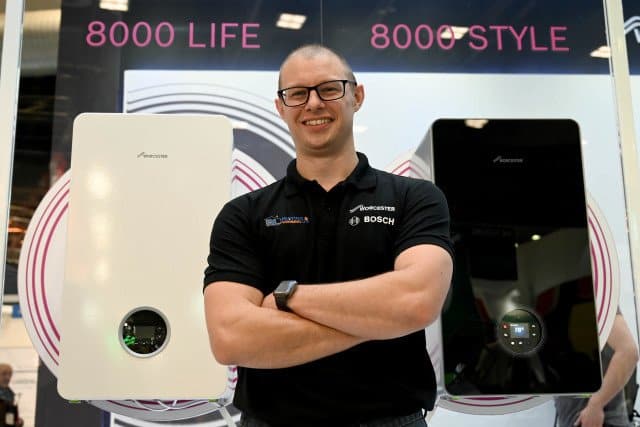 Why RL Heating & Plumbing Ltd make an excellent choice for your plumbing and heating in Cheslyn Hay and the surrounding areas.
We are confident that we can provide you with a service that will leave you 100% satisfied. Through our experience, qualifications and commitment to going above and beyond for our customers, we know that you won't be disappointed. For your peace of mind, we are Gas Safe registered enabling us to carry out work on natural gas and LPG.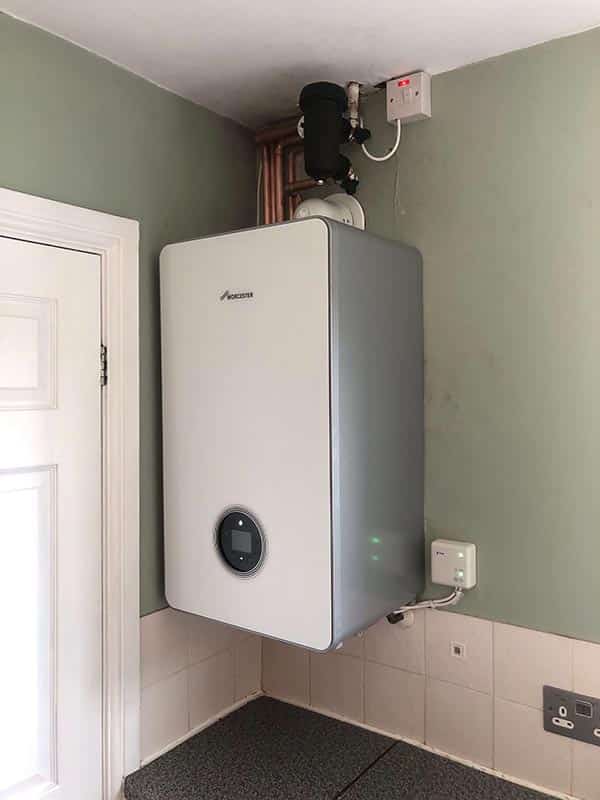 Boiler Installation In Cheslyn Hay, Staffordshire
Boilers that are over ten years old waste a lot of valuable energy – many of the older types of gas boilers are only 60% efficient in converting gas into heat and they can breakdown more frequently. This means your gas bills are much higher than they need to be and they are not environmentally friendly.
RL Heating and Plumbing Ltd specialise in the installation of modern, highly efficient condensing boilers and their associated controllers, which are over 90% efficient. This means you could save a minimum of 30% per year on your home heating bills alone.
We operate throughout Cheslyn Hay, Staffordshire and surrounding areas and also offer up to a 10 Year guarantee on selected Worcester boilers.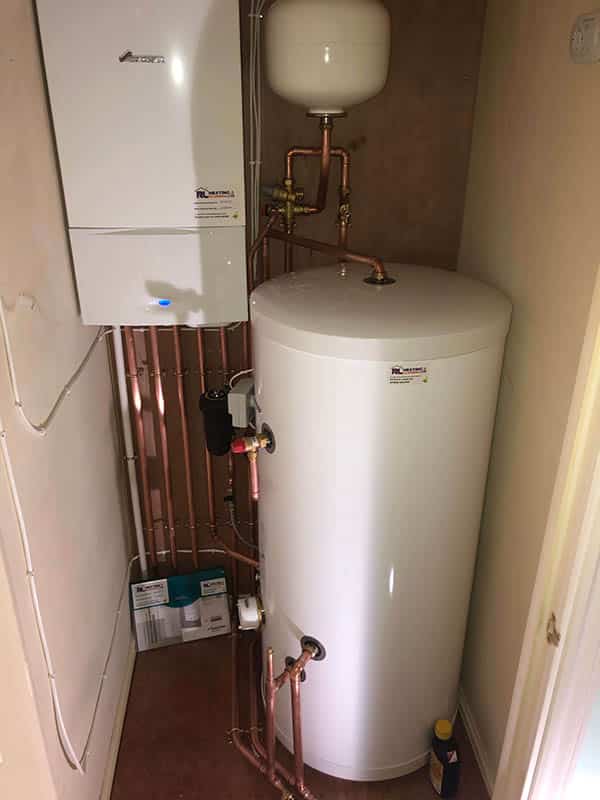 Boiler Servicing In Cheslyn Hay, Staffordshire
At RL Heating and Plumbing we offer our boiler service and boiler repair services throughout Cheslyn Hay and the surrounding areas to all domestic customers.
It's highly recommended that you get your boiler serviced annually to ensure it stays in good working order for years to come. As part of our service, we'll fire up the boiler so we can identify any faults, check all major components to make sure they're in good working order, i.e burner, heat exchanger etc., check for products of combustion in the boilers flue and clean boiler parts as required.
Our Gas Safe Qualified engineers enquire your boiler is serviced to the highest standard to ensure the efficiency of the boiler is always at its peak for the age of the appliance.
We operate throughout Cheslyn Hay, Staffordshire and surrounding areas and also offer up to a 10 Year guarantee on selected Worcester boilers.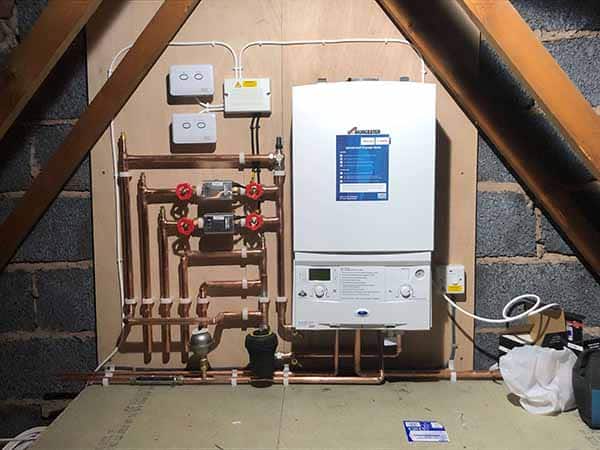 Plumbing Services In Cheslyn Hay
RL Heating and Plumbing Ltd cater for a large array of general plumbing requirements, some of which we have listed below.
Appliance Plumbing & Installation In Cheslyn Hay
If any of your appliances are not working as intended, such as your washing machine or dishwasher, our engineers will identify and resolve your issue swiftly.
Leak & Burst Pipe Repair In Cheslyn Hay
Discovering a leak or burst pipe in your home or business can be extremely stressful, but it does not have to be as we are here to help.
Bathroom Installations In Cheslyn Hay
We can help you with all your plumbing needs in your bathroom, including tap repairs, pipe leaks, toilet and cistern repairs as well as full bathroom installations.
Toilet Repair & Toilet Replacement In Cheslyn Hay
We provide all manners of toilet related repairs and replacements, so if you are looking for a quick fix or a full toilet replacement or installation, look no further.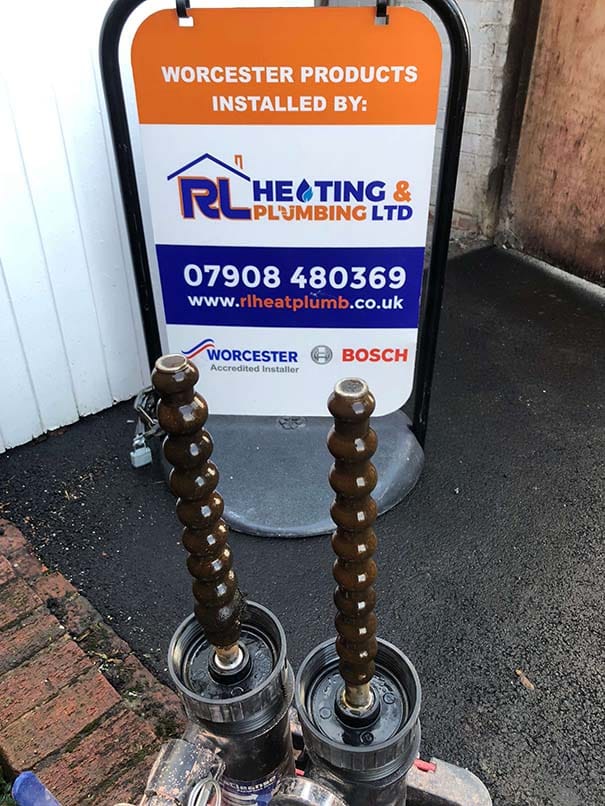 Boiler Flush In Cheslyn Hay
A central heating system doesn't work without water. But this element is also plays a part in causing boilers to breakdown. As it flows, conducting heat through the pipes, it also corrodes. Treating the system's water helps prevent this damage.
With every new boiler installation from RL Heating and Plumbing Ltd, we conduct a thorough chemical system flush of the system, coupled with the installation of an industry leading Filter which protects the system throughout its life cycle to minimise the damage caused by Magnetite Debris.
We operate throughout Cheslyn Hay, Staffordshire and surrounding areas and also offer up to a 10 Year guarantee on selected Worcester boilers.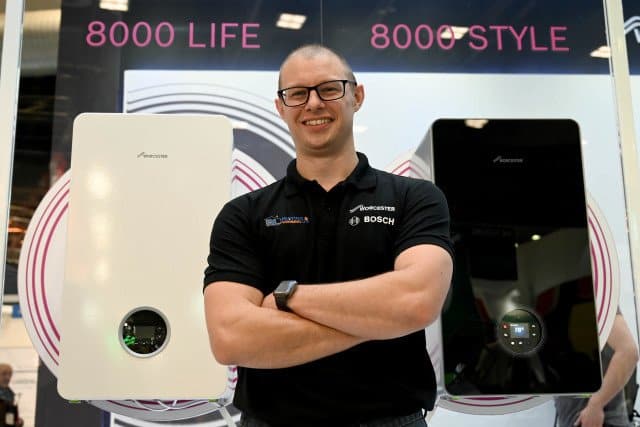 Gas Fireplace Installation In Cheslyn Hay
Our gas safe engineers at RL Heating and Plumbing Ltd can install new or service existing gas fireplaces in your home throughout Staffordshire. All of our work is guaranteed and insured and all of our engineers are registered gas safe installers for your complete peace of mind.
Services we offer include:

Servicing gas fireplaces
Installing new gas fireplaces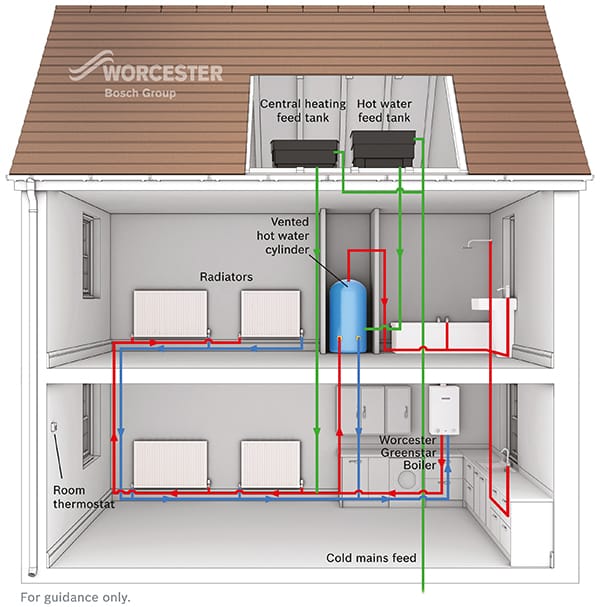 Gas Services Advice & Installation
Kitchens are the heart of our homes. So if you need to fix a problem or you're thinking about updating, we're ready to help you with your plans at a moments notice.
Services we offer include:

Installing gas cookers and appliances
Supplying gas to new appliances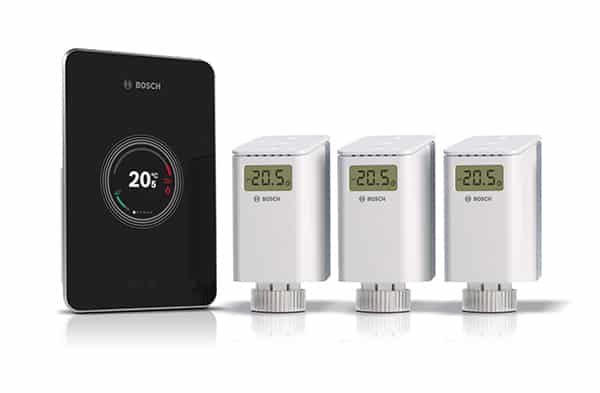 Smart Home Control Installations
Controls make up a major part of the heating system, and selecting the correct controls to suit you can make the systems efficiency increase also.
Whether you prefer the system to control itself to suit the times and temperatures you want, or for further control, RL Heating and Plumbing Ltd can install a Smart thermostat with individual electronic radiator valves to provide temperature settings in each room, which can even look at external weather conditions to maximise the efficiency.
For more information please contact us and we can discuss the best solution for your requirements.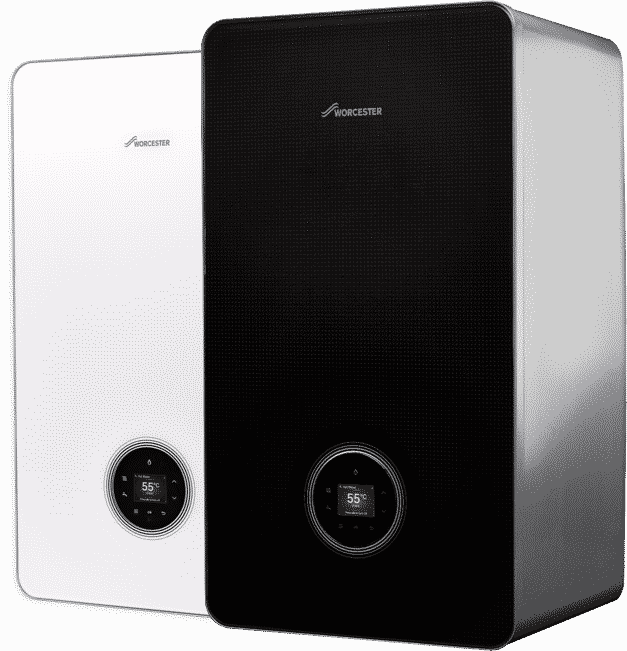 Boiler Fault Finding & Boiler Repair In Cheslyn Hay
We understand how frustrating it can be when the boiler breaks down and your left with a cold shower and a cold home. That's why we offer a speedy boiler repair service throughout Cheslyn Hay and the surround areas of Stafforshire.
We carry a large number of parts in our van so we can likely repair your boiler there and then. However, if we need to source parts, we'll order them in ASAP and arrange a time around you for its safe repair.
It's worth noting that we're Gas Safe Registered, so we're legally able to repair broken-down boilers.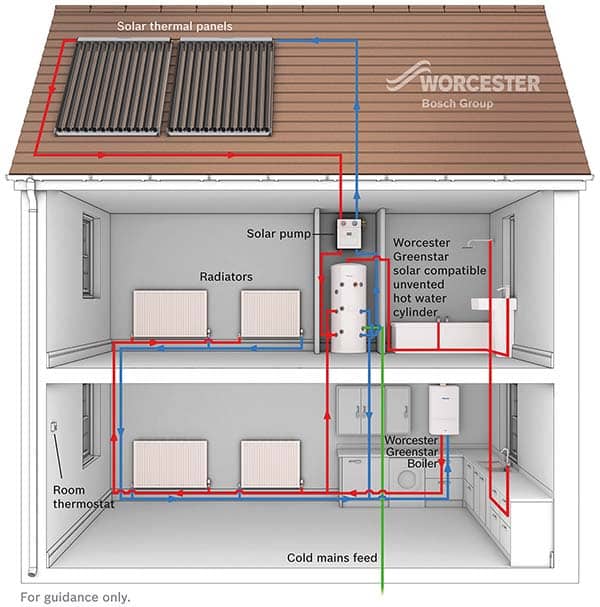 Solar Thermal Hot Water Generation
Solar hot water systems are a renewable energy source that uses the heat from the sunlight to warm up solar panels, which in turn can be used to heat up your hot water, offering a 'free' source of heated water for you to use daily. Typically a well designed solar hot water system can provide on average between 350-400 baths full of hot water a year, meaning less gas is used as your boiler doesn't need to heat this up for you.
As a Worcester Accredited Solar Installer, you can be assured that after attending training courses RL Heating and Plumbing Ltd can offer you a first class service to design and install your perfect solar thermal hot water system.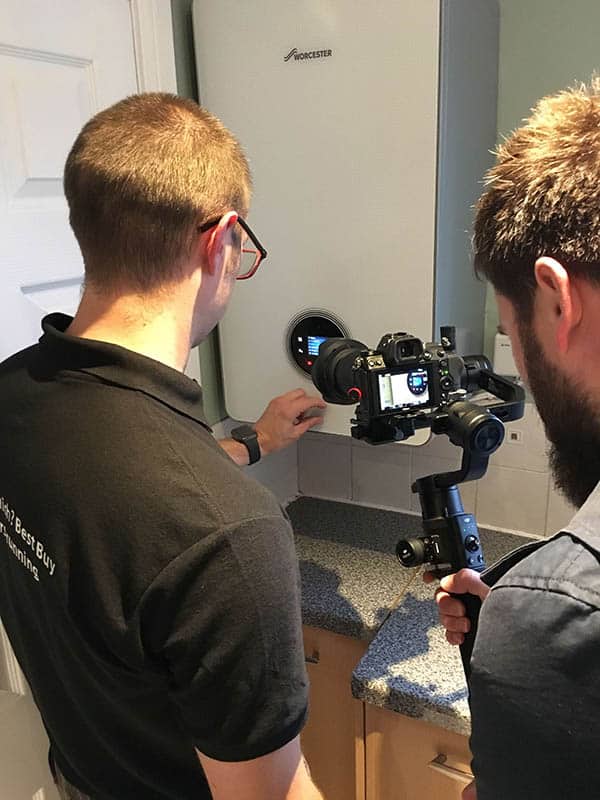 Landlord Gas Safety Certificates In Cheslyn Hay
RL Heating and Plumbing Ltd with numerous letting agents and private landlords to provide safe, well maintained gas/oil installations together with landlord safety checks for both fuels.
All of our engineers are Gas Safe and Oftec registered and trained to the highest possible standards. We also provide ongoing training to keep them up to speed with the very latest safety issues and regulations to ensure we can offer the best quality service to our clients.

We service and work on all makes and models of boilers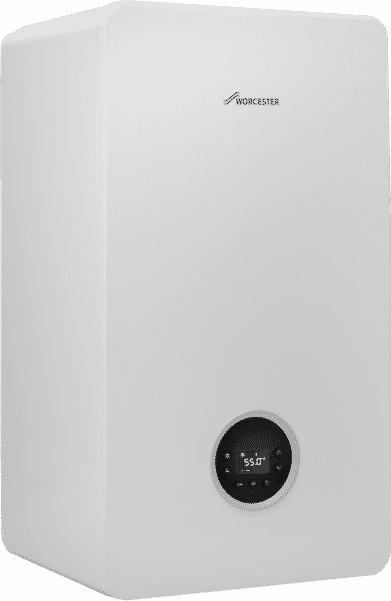 If you are looking for a quick online quote to gauge the cost of your required service, use our free online quote tool today!
We offer you the highest quality workmanship and services
Gas fire installations 
Fireplace fitting
Gas water heaters
Boiler installations
Boiler repairs
Boiler servicing
Burst pipes
Central heating installations
Energy efficient advice
Gas safety inspections
Gas fire servicing
Heated towel rail fitting
Hob & gas oven fitting
Immersion tank replacements & repairs
Chimneys tested
Flue liners installed
Landlord safety certificates
Leaks
Power flushing
Pump repairs
Renewable energy products
Solar heating
Unvented hot water cylinders
Under floor heating